The first cascade calls of the National Agritech Center are now available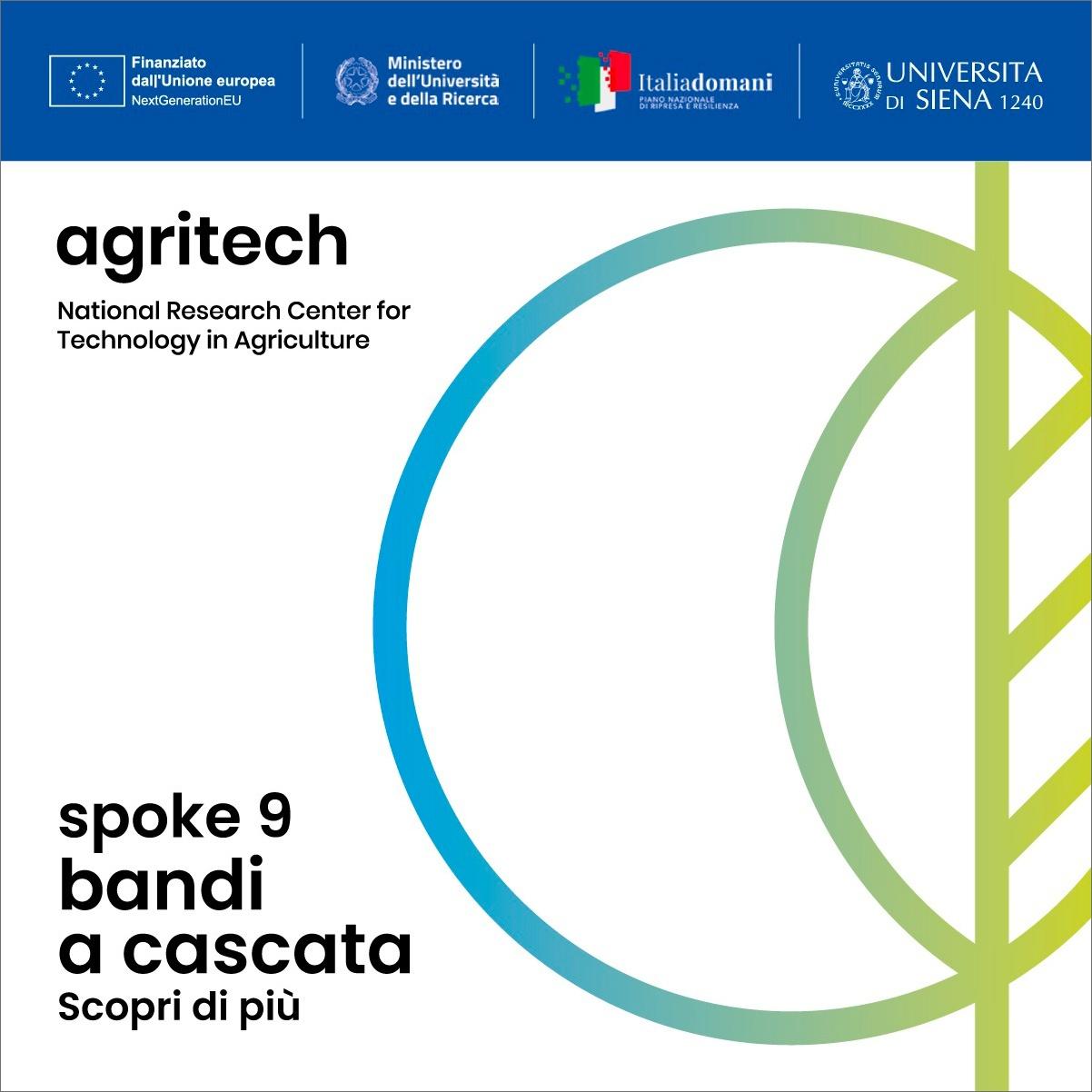 The first cascade calls for Spoke 9 of the National Agricultural Innovation Center Agritech, a project under the National Recovery and Resilience Plan (PNRR) for the development of new technologies and models for sustainable agrifood production, are now available online. The contracting station for all calls is the Santa Chiara Lab at the University of Siena, a partner of the METROFOOD-IT Consortium.
In more detail, the calls include WP2, named "Innovative mechanisms of mutualization for sustainable agro-alimentary production," with the deadline set for Monday, December 11, 2023. A second call, WP4 titled "Digitalization of traceability in the supply chain of quality certification," also has a deadline on Monday, December 11, 2023. The third cascade call is WP1, named " Research on innovative methodologies and tools for the authenticity, quality, sustainability, and traceability of agri-food supply chains," with a deadline on Thursday, December 7, 2023.
All details regarding these calls can be found at the following links: