METROFOOD-IT, Research and Innovation in Support of the Agri-Food Sector
METROFOOD-IT, Research and Innovation in Support of the Agri-Food Sector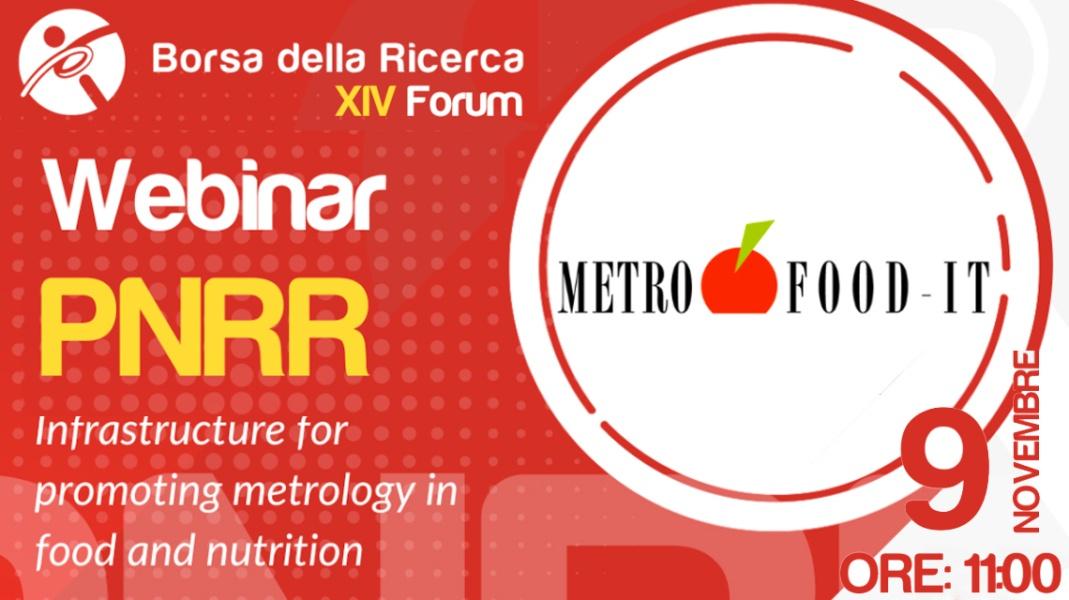 METROFOOD-IT, after its participation in attendance at the three-day Research Exchange in Catania (25-27 October 2023), is returning to engage with businesses, startups, and other stakeholders interested in research and innovation in the agri-food sector. On November 9, from 11 AM to 12 PM, a special online event is scheduled as part of the EXPO PNRR Live section of the Research Fair, titled "METROFOOD-IT, Research and Innovation in Support of the Agri-Food Sector."
During the webinar, experts and researchers from the METROFOOD-IT consortium will discuss the objectives and tools of the project funded by the PNRR, which aims to strengthen Italian scientific excellence in support of agri-food systems. In particular, they will highlight METROFOOD-IT services supporting the Agri-food sector, the role of Living Labs in promoting cross-pollination experiences and co-creation, and various initiatives to support education.
The workshop will also explore a number of aspects related to scientific research in the agro-food sector, including the role of Open Data for the authenticity and traceability of food and food fraud prevention, as well as the characterization of nanoparticles in food. Throughout the workshop, it will be possible to interact directly with the speakers and request further details and/or insights on the characteristics of the METROFOOD-IT project and the opportunities offered by research.
To register for the webinar, please visit this page https://forms.gle/XTz4U6hW6p3C5kaZ8, while the link to access the event will be provided to registered participants the day before the event (November 8).